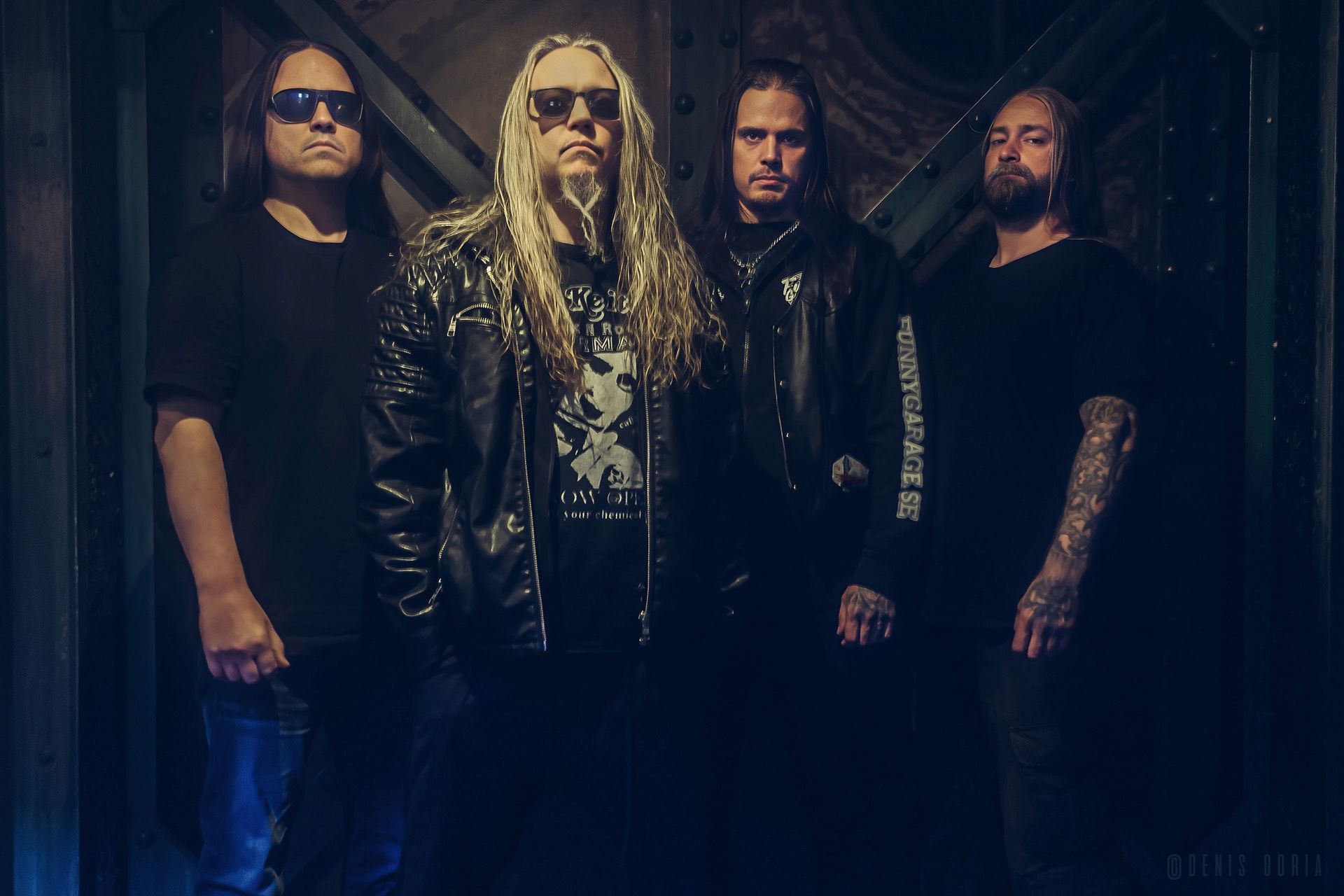 Thomas Elofsson (session guitarist) - Peter Tägtgren (guitars, vocals) - Mikael Hedlund (bass)
Hypocrisy has a 30-year history with 12 albums, hundreds of gigs all over the world, and thousands of fans. This influential Swedish death metal band started from the will of one person, and this person's name was (and is) Peter Tägtgren (Hypocrisy, The Abyss, PAIN, ex-Lindemann). Having made the first demos all by himself, after getting an offer from Nuclear Blast, he invited musicians to form an actual band.
Since then, Hypocrisy gained success with its records and rocking live performances, and evolved musically and conceptually. Heavy and rich sound with catchy melodic riffs, crushing drum fills, obscure lyrics and versatile vocal parts became a signature style of the band. Its discography from debut 'Penetralia' to the recent 'Worship', through such legendary albums as 'The Fourth Dimension', 'Abducted', and 'Virus', is indeed a thrilling metal journey. A journey that continues.
Today, apart from Peter, the band consists of Mikael Hedlund (bass), who joined Hypocrisy back in 1991. Guitarist Thomas Elofsson is a session member since 2013. In 2022, the band was joined by a session drummer Henrik Axelsson.
Don't let the name 'Hypocrisy' trick you: Peter Tägtgren stays true to himself, to the music and the fans, never stops creating, and never settles for less than perfect. 
Follow us on socials